Let me know when is back in stock!
Leave your email address and we will send you a message when this product is back in stock.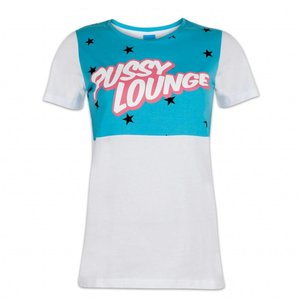 Toevoegen aan winkelwagen
Pussy Lounge t-shirt white/mint
SIZE: S
T-shirt white/mint women

Printed logo/artwork on the front and back. The t-shirt includes a partial printed star fabric on the front.